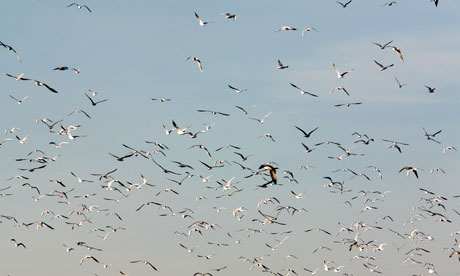 Photograph: David Levene for the Guardian
Giles Tremlett reports in The Guardian that up to 4 million migrating birds will be killed by illegal Spanish hunters this year, with many dying a slow, sticky death in traps that literally glue the animals to the ground, according to campaigners.
Read his disturbing article here:
Millions of birds migrating to Spain face painful deaths in glue-filled traps | World news | The Guardian
Another example of a Spanish tradition of torturing living creatures. But it is alright because it is part of the country's culture and heritage claim the torturers.